Modern cancer research is moving away from the magic bullet, "military attack" approach of chemotherapy to "kill the enemy" and into an understanding the terrain, or microenvironment, of the body and how it has deteriorated over the years so as to allow renegade cancer cells to grow.
Cancer is a symptom of a toxic internal terrain which includes low oxygen levels, increased blood viscosity, poor cellular nutrient intake, impaired repair and regulatory systems, toxin buildup, and chronic psychological and physiological stresses that result in gradual immune deterioration.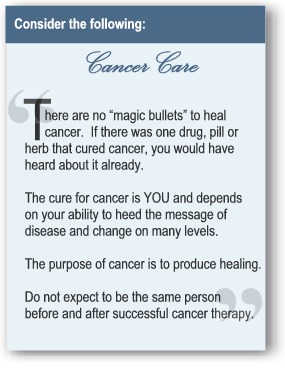 If a treatment reduces the size of a tumor but does not address the many factors that allowed it to grow in the first place, then treatment has been incomplete and recurrence is likely.
Modern research has shown that the standard American diet is too rich in fats, protein, and nutrient depleted processed and refined foods. Chronic stress contributes to a stress/conflict that seems unsolvable often with feelings of hopelessness and helplessness. Stress not only weakens the immune system but disturbs DNA repair mechanisms. Chemical toxins and heavy metals create a daily barrage of mutating damage to our DNA.
The Integrative Cancer Medicine Program at MindBody Medicine Center consists of the following phases and is based on the research of Dr. Dwight McKee, an Oncologist (Cancer Strategies Journal, Winter 2013)
Phase 1:  Promote health and vitality by changing nutrition and resolving stress-conflict
Phase 2:  Reduce the size of the tumor, which is called debulking.
Phase 3:  Countering the inflammatory and angiogenic effects of tumor debulking
Phase 4:  Non-specific immune stimulation
Phase 5:   Immune education for specific and long term antitumor response
Phase 6:   Angiogenesis blockade
PROGRAM DETAILS
Phase 1:  Promote health and vitality by optimizing nutrition and resolving stress-conflict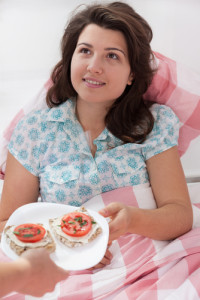 Oncology research now shows that everyone has circulating cancer cells in their body and a healthy immune system can detect and destroy these renegade cells before they create a blood supply and grow into a detectable tumor. Actually, there are seven levels of protection against cancer growth in our bodies, including DNA repair systems. 3 to 10 years before the diagnosis of cancer, these natural protective systems fail.
Understanding why these natural internal cancer prevention systems failed is the challenge and goal for each cancer patient.  Based upon the failure of chemotherapy in metastatic disease, cancer researchers are now exploring the microenvironment, or, terrain of the body to see why it is allowing cancer cells to grow.  This is also the focus of holistic or integrative cancer therapy.
Since cancer has been growing from 5 to 10 years prior to the diagnosis, you can take 1 to 2 months to understand and improve the terrain of your body using lab testing, improved nutrition, stress/conflict resolution, detoxification and other lifestyle considerations.  The cancer will not run wild.
Exceptions: small cell lung cancer, Burkitt's and lymphoblastic lymphoma and some acute leukemias can be oncological emergencies and treatment needs to start right away because they can double in tumor cell number within weeks.
LABORATORY TESTING will help to understand the terrain of the body and how it may be supporting cancer cell growth.  This information is used to tailor a treatment program.
Lab testing includes the following:
Onco-metabolic terrain analysis, including inflammatory markers, such as hsCRP and fibrinogen.
Tumor markers
Anti-angiogenesis testing
Phase I and Phase II Detoxification Pathways
Digestion and assimilation
Immune function testing
Chemical and heavy metal testing
STRESS REDUCTION is essential to the success of cancer treatment.  Every aspect of cancer cell growth, including DNA mutational damage, immune system suppression, metastasis and angiogenesis is promoted by emotional stress. Then the diagnosis itself is like a death sentence as doctors, family and friends are terrified of the disease and stress becomes an internal storm of fear, worry, anger, resentment, confusion and despair, all of which suppress the bodies healing systems even further.
The research on cancer survivors shows that the understandable and intense fear is transformed into faith, personal growth and transformation in many levels of a person's lifestyle and mind style.
Stress reduction consists of the following:
Take responsibility for the disease.

Cancer is not a death sentence or a fearsome enemy to fight in battle, but rather it is an experience that is created or defined, from consciousness for the purpose of growth, self-knowledge and healing. Cancer is the red light on the dashboard telling us to pull over and change by resolving stress, improving diet and living with wisdom and harmony. The purpose of cancer is healing, not death.  In order to heed this powerful message, you need to take responsibility for the experience and transform the fear into faith that you have the resources within and without to create your own healing path.

Transform fear into faith

Fear is natural in the beginning and should be expressed, but do not run an endless worrisome storyline in your mind.  Instead focus your attention on the solutions that will lead to healing. Fear suppresses the immune system, while faith, hope, prayer and happiness enhance immunity.

Express emotions and release dysfunctional beliefs

The majority of cancer patients describe a stress/conflict that occurred in the few years prior to the diagnosis of cancer. Since research has shown that cancer patients usually have difficulty expressing their emotions, the "unsolvable" stress builds up into despair and a sense of hopelessness.  (For some cancer provides a way out of the pain.)
Making the unconscious mind conscious, fires the transformational healing process, and, according to Carl Jung, is the essence of the spiritual experience. Having the courage to express the sorrow, grief, anger, fear and emotional pain is a foundational issue. Emotional support from family, friends, counselors and support groups is available to everyone.

Learn stress reduction techniques such as coherent breathing, mediation and progressive muscle relaxation.

Quieting your reactive and fear based mind chatter will help you to understand that who you really are is who is listening to your thoughts.

Seek guidance from within

There are powerful and untapped resources with the mindbody which can be accessed through faith and the development of intuition or inner knowing. Seek guidance from the "higher power" that exists within you, which can be called by whatever name you chose.

Follow your excitement and find passion in your life

Your immune system will work better if you find passion and happiness in your life.  Following what excites you is your connection to your heart and your spiritual nature.
Counseling sessions, hypnotherapy and expressive writing are some of the tools used to promote health and healing in response to cancer.
ANTI-CANCER NUTRITION is a foundational issue like stress reduction. Medical research is now confirming what traditional healers have known for some time – a whole food, nutrient rich, diet of vegetables, whole grains, beans and legumes, along with seeds will help to improve pH, increase oxygen delivery and improve the terrain of the body.  All animal products, including meat, fish, poultry, dairy and eggs should be eliminated.
Nutritional therapy includes:
Whole food plant based diet, or, preferably a Macrobiotic diet.
pH testing for acid-alkaline balance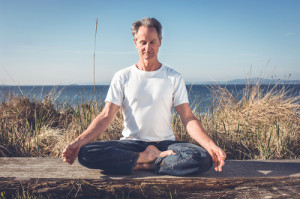 EXERCISE is an important part of cancer therapy because it will increase lymphatic circulation, help to reduce stress, improve tissue oxygenation, stimulate immunity, improve mood and much more.
Options for exercise include the following:
Mini-trampoline, or rebounder (with balance bar) is one of the most convenient and effective forms of exercise.
Walking daily for 30 to 60 minutes
Yoga and stretching
Cardiovascular fitness training
NUTRITIONAL SUPPLEMENTATION using vitamins, minerals, herbs and other biological cofactors provides powerful and targeted support to the wisdom of the body and its ability to prevent and treat cancer. Laboratory testing will guide an individualized nutrient program.
Medical research has shown that nutritional supplementation can improve the following:
Immune function
DNA repair through epigenetic mechanisms
Hormone balance
Detoxification
Gastrointestinal support
DETOXIFICATION THERAPIES remove chemical toxins and heavy metals, such as mercury and lead, from the body, thereby reducing oxidative stress damage throughout the body.  Cancer cells are birthed from DNA mutations arising from carcinogens inside and outside the body.  Free radicals fly off the process of using oxygen to make energy in every cell of the body and when you add a barrage of environmental toxins, the body's detoxification capacity can be overwhelmed.  The results include DNA damage, immune suppression and hormonal imbalance.  Understanding your genetic ability to detoxify is a key feature of cancer treatment.
Detoxification includes the following:
Genetic analysis of liver and cellular detoxification
Sweat therapy using Far-infrared Sauna
Ozone sauna
Coffee enemas
Magnetic Clay baths
Phase 1 therapies also include acupuncture, hypnotherapy and more.
Phase 2:  Reduce the size of the tumor, which is called debulking
Phase 2 is maximum reduction of cancerous tumor in your body.  Doctors call this tumor cytoreduction, or, debulking.
Methods for tumor debulking include:
Surgery
Thermal ablation
High dose intravenous and oral vitamin C therapy
SURGERY is the most common method for tumor reduction.  However, according to Dr. Dwight McKee, an integrative oncologist, "the downside of surgery is that if there is a significant unrecognized metastatic disease, usually micro-metastatic, the body's response to heal from surgery elaborates a lot of inflammatory mediators and a lot of growth factors to heal the wound and many of these are also growth factors for cancer cells."
This is why doctors often do not remove the primary tumor if it has spread widely in the body.  If there is no evidence of metastasis, then surgical excision will reduce the number of tumor cells by 99.9% and that is a good idea.  However, there will always be a few cells lingering in the body and that is the reason for comprehensive cancer therapy.
TUMOR ABLATION is a minimally invasive technique of destroying tumors done by and Interventional Radiologist with the patient under general anesthesia.  The doctor will insert a probe, resembling a long needle, into the tumor using Computerized Tomography (CT), or ultrasound to the guide the probe into perfect position.   Once the probe is positioned, energy is used to generate heat to destroy the surrounding tumor.  The probe is then removed and a small bandage is applied.  The probe can be either Radiofrequency or Microwave heat energy.
Using CT guidance, you can reach a tumor almost anywhere in the body.  The technique is not recommended for the brain, but there is an emerging technology called high intensity focused ultrasound (HIFU) using the skull as a lens to actually ablate brain tumors with heat rather than standard ionizing radiation such as gamma knife or conventional radiation, which can produce more side effects.
According to Dr. McKee, a theoretical advantage of thermal ablation is that the focused heat kills the cancer cells thereby releasing tumor antigen into the body, creating a vaccination-like effect which is alerting and stimulating to the immune system.  Macrophages in the body will clean up the dead cancer cells and then present antigens, or molecular tags, from the cancer to dendritic cells which are key messenger cells that turn on the lymphocytes that will target and kill that type of cancer anywhere in the body.
Dendritic cells are linked to their environment through a wealth of molecular sensors that allow them to capture unique molecules from microbes and cancer cells and then to transmit the resulting "information" to natural killer cells, thereby harmonizing and stimulate healthy immune response to the cancer.
Typically cancer cells hide from the immune system by mobilizing the healthy inflammatory systems in the body to their advantage.  Tumor cells are loaded with coagulation factors which generate fibrin strands to coagulate around the tumor creating a sheath which prevents the immune system from detecting them as renegade and dangerous cells.
There have been multiple cases of metastatic cancer where the primary tumor is thermally ablated and the distant metastatic sites disappear within the next few months.
When you kill cancer cells with ablation, chemotherapy, or, radiation, they become "visible" once again to the immune system.  However, chemotherapy and radiation not only kill cancer cells, they are toxic and suppressive to the immune system, thereby preventing a supportive immune response to cancer cell death.  Tumor ablation is immune stimulating rather than immune suppressing.
Tumor ablation is an example of cancer immunotherapy, the focus of much modern research in which doctors try to harness the power and specificity of the immune system to treat tumors. The molecular identification of human cancer-specific antigens has allowed the development of antigen-specific immunotherapy.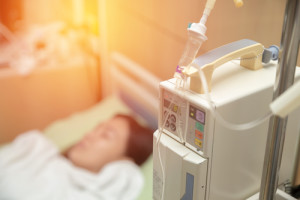 HIGH DOSE INTRAVENOUS VITAMIN C has been used to treat cancer since Nobel Laureate Linus Pauling introduced the treatment in the 1960s. Drs Cameron and Pauling found that vitamin C helped advanced cancer patients live about four times longer than cancer patients not given vitamin C. They administered high dose vitamin C in the form of sodium ascorbate given orally and intravenously to treat over 1000 cancer patients.
Vitamin C is effective at killing, or debulking, cancer cells when a high blood level is achieved using intravenous therapy.  At low doses achieved by oral vitamin C, the vitamin acts as an antioxidant, helping to neutralize free radicals in the body and protecting our cells from oxidative damage.
But when vitamin C is given intravenously at levels greater than 50 grams, it shifts from antioxidant to oxidant by generating hydrogen peroxide, a powerful molecule containing two oxygen atoms and two hydrogen atoms, or H2O2 (water is H2O, with one oxygen and two hydrogen atoms).  Hydrogen peroxide is not a toxin, but just like oxygen, it is essential for life.  Our immune cells create hydrogen peroxide and use the oxidizing effect of free oxygen to destroy harmful bacteria, viruses, fungi and cancer cells.
Vitamin C is structurally similar to glucose and is quickly taken up by sugar hungry cancer cells.  Once inside a cancer cell vitamin C releases H2O2 which oxidizes the cell leading to apoptosis and cell death. Since H2O2 is part of a healthy immune response, normal cells in the body contain the enzyme catalase, which renders H2O2 harmless by converting it into water.  Primitive cancer cells do not contain catalase and are therefore vulnerable to the cancer killing effects of vitamin C.
Furthermore, white blood cells need 50 times more vitamin C inside the cell than in the blood plasma in order to handle the oxidative stress that occurs when they encounter a pathogenic microbe or toxin.  This is why vitamin C is also well known to activate the immune system to kill a wide range of microbes, including viruses, bacteria and fungi.  Also, when people eat lots of sugar, immune cells fill with sugar instead of vitamin C thereby impairing the phagocytic index (ability of immune cells to kill microbes). In fact, a blood sugar of 120 reduces the phagocytic index by 75%.
The cancer cell killing effect of vitamin C was recently described by research from the National Institutes of Health (NIH) report in the August 5, 2008, issue of the Proceedings of the National Academy of Sciences.  They found that vitamin C, also known as ascorbate or ascorbic acid, reduced tumor weight and growth rate by about 50 percent in mouse models of brain, ovarian, and pancreatic cancers. Also the researchers traced ascorbate's anti-cancer effect to the formation of hydrogen peroxide in the extracellular fluid surrounding the tumors. Unlike chemotherapy, normal cells were unaffected.
In their laboratory experiments on 43 cancer and 5 normal cell lines, the researchers discovered that high concentrations of ascorbate had anticancer effects in 75 percent of cancer cell lines tested, while sparing normal cells. In their paper, the researchers also showed that these high ascorbate concentrations could be achieved in people.
The team then tested ascorbate injections in immune-deficient mice with rapidly spreading ovarian, pancreatic, and glioblastoma (brain) tumors. The ascorbate injections reduced tumor growth and weight by 41 to 53 percent. In 30 percent of glioblastoma controls, the cancer had spread to other organs, but the ascorbate-treated animals had no signs of disseminated cancer. "These pre-clinical data provide the first firm basis for advancing pharmacologic ascorbate in cancer treatment in humans," the researchers conclude.
The Riordan Clinic Research Institute in Kansas has treated hundreds of cancer patients with doses of vitamin C up to 200,000 mg (200 grams) per day in infusions lasting 4-12 hours several times a week. Dr. Riordan and his group have found that high dose IV vitamin C induces apoptosis, thereby reducing tumor cell growth and size in laboratory animals and humans.  In addition, vitamin C improves the terrain of the body by the following changes:
Inhibiting angiogenesis,
Reducing inflammation as show by declines in C-reactive protein and other pro-inflammatory cytokines
Since the work of Dr Pauling and his team, IV vitamin C use has increased among many physicians in the USA and around the world.  A survey of roughly 300 practitioners conducted between 2006 and 2008 indicated that roughly ten thousand patients received IVC, at an average dose of 0.5 g/kg, without significant ill effects.  This widespread use of vitamin C with cancer patients has produced many anecdotal stories of patients living longer and occasionally achieving cancer remission.
Vitamin C cytotoxicity against cancer cells can be increased by using it in combination with vitamin K3, alpha lipoic acid, and immune stimulants, such as D-Fraction of the Maitake mushroom, and Transfer Factor preparations.
Unlike chemotherapy which is toxic to immune and other cells in the body, vitamin C has an increasing list of health benefits in both preventing and treating disease, including the following:
Enhances immunity and the ability of immune cells to kill virtues, bacteria and other microbes
Improves collagen formation
Helps detoxify chemicals and heavy metals
Improves the stress response
Neutralizes harmful free radicals
Improves wound healing
Helps to prevent atherosclerosis
Helps to prevent endothelial dysfunction
Improves lipid profiles and coagulation factors
Reduce cellular DNA damage that is the first step in cancer initiation
Combats the oxidative damage caused by smoking and exposure to tobacco smoke.
PLEASE NOTE:  Vitamin C is not a standalone treatment for cancer and is best used in a comprehensive cancer treatment program.
Phase 3:  Countering the inflammatory and angiogenic effects of tumor debulking
In addition to surgery, chemotherapy and radiation are the two debulking treatments recommended by oncologists for the treatment of cancer which has metastasized, or spread to other parts of the body from the original site of origin.  Unfortunately this is the initial presentation in 50 to 70% of newly diagnosed patients.
Chemotherapy originated from the US Army poison gas program in World War II and are "anti-metabolites" which disrupt cancer cell growth and reproduction and cytotoxic, or cell poisoning, drugs that kill cancer cells. Radiation therapy uses high-energy radiation to kill cancer cells by damaging their DNA. Both treatments are used to shrink the cancer tumor size prior to surgery.
Unfortunately, the side effects of these powerful treatments are well known as both chemo and radiation are damaging to healthy cells in the body, especially the immune system.  Since the terrain of the body has already deteriorated and permitted cancer cells to grow for many years prior to the diagnosis, the terrain is weakened even further by the side effects of chemo and radiation.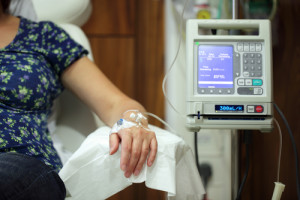 So while the tumor shrinks and may even disappear, the likelihood of recurrence remains high.   Cures by chemotherapy and radiation regimens in other cancers are less successful involving all-to-often misleading statistics.  While approximately 50% of cancer patients receive chemotherapy in some form, the success rate according to Dr. Ralph Moss, author of Questioning Chemotherapy, is only 2 to 5% for a cure.
One of the most comprehensive studies on the effectiveness of chemotherapy was published in Clinical Oncology in December 2004 and titled, The Contribution of cytotoxic chemotherapy to 5- year survival in adult malignances.   Two Australian Oncologists, Dr. Morgan and Dr. Ward undertook a literature search for clinical trials from 1990 to 2004 reporting a 5-year survival benefit attributable solely to cytotoxic chemotherapy in adult malignancies.  They used cancer registry data in Australia and the United States.  The overall five year survival rate was 2.1%
Since the goal of chemo and radiation is tumor debulking which is beneficial, it is essential to long term survival to repair the damage to the terrain of the body by these cell toxic therapies.  Both of these treatments increase inflammation in the body which is already experiencing chronic inflammation as part of the terrain processes that lead to cancer in the first place.  Blood tests, such as C-reactive protein (CRP), sedimentation rate (ESR) and interleukin 6 are inflammatory markers that can be treated and followed overtime as part of a terrain rebuilding program.
Surgical removal of cancer increases angiogenesis (blood supply) growth factors which are part of normal wound healing, but unfortunately can also stimulate metastatic cancer cells to grow.
In addition, terrain improvement includes rebuilding the immune system, especially after the cytotoxic effects of chemo and radiation.
Phase 4:  Non-specific immune stimulation
A strong immune system can detect and kill cancer cells and is part of the body's natural defense against aberrant cell growth.   This internal cancer prevention program operates in everyone until about 3 to 7 years prior to the diagnosis of the disease, at which time the system has failed.  Finding out why this key feature of the body's wisdom has failed is an essential part of cancer recovery.
Efforts to rebuild and harness the immune system to treat cancer are the primary focus of an emerging field of research called anticancer immunotherapy and can be divided into two categories:
NONSPECIFIC IMMUNE STIMULATION, which utilizes a wide range of vitamins, minerals and botanicals to stimulate natural killer cells (NK) and cytotoxic T lymphocytes.
ANTIGEN-SPECIFIC STRATEGIES include cell transfer of cancer-specific T cells and various therapeutic vaccination approaches.  (see Phase 5)
Although immune cells are rarely capable of destroying large tumors, they have good potential for killing the small nests of tumor cells that give rise to new metastases or that can cause a recurrence of cancer following a remission.
BCG (Bacillus Calmette-Guérin) is an example of non-specific immune therapy which is used for bladder cancer. A live attenuated form of Mycobacterium bovis is implanted in the urinary bladder and triggers a variety of local immune responses which helps to kill cancer cells.
Astragalus, Cat´s Claw, Maitake D-fraction, melatonin, and probiotics are a few of the many natural compounds that have been shown to stimulate the immune system to kill cancer cells.
Phase 5:  Immune education for cancer specific long term effect specific and long term anti-cancer response
The goal of phase 5 is to educate the immune system to recognize and kill the specific cancer cells after successful debulking.  According to Dr. McKee, this would be comprised of vaccines which are made in one of the following ways:
Vaccine made from the patient's own tumor,
Vaccine made from the patient's dendritic cells loaded with a standard antigen,
"Allogeneic tumor cell vaccine" which is composed of tumor cells isolated from the tumor of one patient, killed and processed, and administered to another patient in order to stimulate cytotoxic immune responses to a similar tumor cell type.
"In vitro vaccine" that is made in the body when you kill a tumor using thermal ablation and the cellular proteins from dying cancer cells stimulate, educate, or "vaccinate" the immune system to recognize and kill other cancer cells hidden in the body.
Phase 6:  Angiogenesis blockade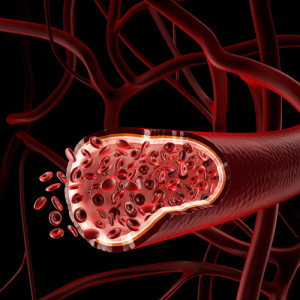 For a cluster of cancer cells to grow into a tumor and metastasize, it must have a blood supply. Angiogenesis is the process by which new blood vessels called capillaries develop. Angiogenesis occurs naturally in reproduction, the healing process of wounds, and in the development of the embryo. Angiogenesis occurs also in several unnatural, pathological conditions such as rheumatoid arthritis, diabetic retinopathy, and cancer.
In the case of cancer, a tumor will not grow larger than a pea size unless it obtains a blood supply through the angiogenic process. Doctors believe that many people have microscopic clusters of cancer cells that never grow into lethal tumors because they are kept under control by the immune system and deprived of angiogenesis.
The essential mineral copper is believed to be the switch that turns on the angiogenesis process in tumor cells. It has been observed that abnormally high serum copper levels are found in patients with many types of progressive tumors.
On January 21, 2000, the University of Michigan reported that researchers had "successfully stopped the growth and spread of cancer by depriving the tumors of the copper supply they need to form new blood vessels." Dr. George Brewer used an inexpensive compound called tetrathiomolybdate (TM) to lower the serum copper levels in patients with cancer.
This study was done with a group of 18 patients in hospice with 11 different types of metastatic cancer. The goal of the study was to reduce ceruloplasmin to 20% of baseline for at least 90 days. The treatment achieved this goal in 6 patients, and 5 of those patients have seen no tumor growth or new tumors for more than 2 years. The other 12 patients could not achieve the target copper levels, suggesting that it can take more than a month to reduce copper levels to target, during which time the cancer may progress rapidly.
In addition to tetrathiomolybdate, or TM, there are several drugs and a variety of natural agents that act as angiogenesis inhibitors.  The natural agents include zinc and N-acetylcysteine, which is a precursor to glutathione, a key molecule for healthy immune function as well as detoxification.  The combination of agents may allow a more effective widespread approach to angiogenesis inhibition, instead of targeting one or a few pathways. Hopefully the many different inhibitors will tip the body's balance toward angiogenesis inhibition.  According to Dr. Brewer, "this is not a cure for cancer, but a disease stabilizer."
The copper reduction protocol requires blood testing in order to lower copper to the appropriate level, but not too low, as some copper is required to produce red blood cells and avoid anemia.
MORE ON THE INTEGRATIVE CANCER PROGRAM AT MINDBODY MEDICINE CENTER COMING SOON