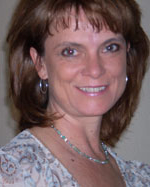 Colleen Dugie, LMT
Integrative Massage
Colleen Dugie, LMT – Integrative MassageColleen is an advanced bodywork practitioner with 17 years of professional massage experience. Having studied intently the body-mind paradigm for 25 years, her deep understanding of the physiological as well as energetic makeup allows each session to be a complete, integrated experience.
"I have a deep belief that healing is available on all levels. This is not just conceptual to me, but based on a healing experience I achieved 20 years ago. I support clients in connecting to their truth and releasing any blocks that are suppressing them from being fully realized and authentic in their life."
Specialties include deep-tissue massage, Thai Massage, Reiki, Awakening Breathwork, Chakra Balancing and Watsu. Colleen is also a Health Advocate, empowering clients to trust their inner wisdom and unravel conscious and unconscious beliefs that lead to stress and imbalances in the body.