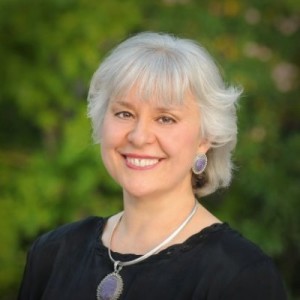 Malonie's greatest challenge in life has been to overcome fear. She was born and raised in communist Hungary where as a child she ran for her life from soldiers. At age 21 she left Hungary alone,with only $10 in her pocket and got refugee status in Canada. She went on to create a fulfilling, successful life for herself upon finding a profound understanding of forgiveness and finding her powerful inner strength & meaning in life.
Malonie Gabriel earned a BA in Organizational Psychology and an Instructor Diploma with a Post-Secondary Endorsement in Canada.  A few years later she started to take courses in hands-on therapeutic modalities. She has been working in the holistic health field for over 20 years. Her credentials include:
Lymph Drainage Therapy/Lymphedema/Complex  Decongestive Physiotherapy  Certification
Medical Massage Certification
Oncology Massage
Eden Energy Medicine Advanced Practitioner and Faculty Member of the Certification Program
Healing Touch Practitioner
Reiki Master
Transformational Life Coach Certification
Certified Simonton Cancer Center Health Educator
Licensed Esthetician, Certified in the Dr. Hauschka Holistic Skin and Body Treatments
As a healer and passionate educator Malonie recognizes, honors and nurtures the uniqueness of each individual as they grow and evolve. Malonie believes that expanding one's consciousness and balancing personal energy fields allows the body to heal, the heart to expand, and the spirit to soar! At the physical level, the lymphatic system plays a major role in detoxification and stimulates the immune system which makes this a system of utmost importance for our health and well-being.
Since her own personal healing from a heart attack, using only natural medicine and therapies, Malonie has facilitated thousands of healing sessions with clients. Guided by a deep knowing that the human body is programmed to heal and that anything is possible, Malonie  uses her curiosity, awareness and passion to assist others in harmonizing the mind, body and soul.
Her calling is to help clients to get in touch with their own healing power and provide tools so they can feel empowered to participate in their healing.