Brainwave Optimization™ from Opti-Mind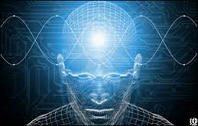 Michael Fallon has years of experience with Brainwave Optimization™ and he is bringing this revolutionary new process to MindBody Medicine Center.
The brain is the control center for the entire body. It controls everything we think, feel and do. Throughout our lives, emotional and physical trauma can knock our brain functions out of balance and result in adverse conditions such as anger, addiction, depression, anxiety, sleep disturbances, physical pain and illness.  Trauma can also affect our emotional health and well-being and leave us feeling hopeless and disconnected.
Brainwave Optimization™ helps the brain to restore itself to its most natural and highest functioning state through a safe and non-invasive process.  It combines the latest advances in neuroscience and computer technology to offer a new, holistic approach to overcoming personal challenges.  It's been proven to work for people of all ages and conditions.  It can work for you too.
HOW IT WORKS
Brainwave Optimization™ relies on cutting-edge technology and advanced knowledge of human brain function.  The process is safe, easy to do, highly effective and you could see positive results after only a few sessions.
The brain is the control center for the entire body.
The brain is the control center for our entire body.  It controls every cell, every organ, every tissue and the entire autonomic nervous system (composed of the sympathetic and parasympathetic nervous systems) as well as our reactions to stress and our behaviors.
Traumas – both emotional and physical, can knock brain functions out of balance.
Most of us suffer from some measure of brain energy imbalance.  When this is the case a difficult period in our lives can exacerbate the imbalance with unpleasant consequences in our behaviors, or our physical, emotional and spiritual well-being.
The ways we behave are often our body's way of working to balance brainwaves that are out of balance. 
Because the brain is causing the person to do what he or she needs to do in order to survive, we see behavior like addictions, rage, eating disorders, depression, anxiety, shoplifting, learning challenges, self-harm and others as survival mechanisms, and not as moral failings.
Brainwave Optimization™ produces a map of the brain which shows exactly where and how brainwaves are out of balance. 
The Brainwave Optimization™ process begins with an assessment of the individual's brainwave patterns. The assessment is a straightforward process which involves connecting sensors in different locations on the scalp to detect the energy patterns from various lobes of the brain.  From the assessment a brain map is produced to identify where the imbalances exist.
Through sensors placed at points of brainwave disturbance, the sounds of healthy brainwaves are transmitted to the brain, resonating with it to achieve functional balance and harmony.
For thousands of years, people have sought to re-balance their brains through processes like self-reflection and meditation.  Brainwave Optimization™ is a powerful tool which can take a big step beyond these to achieve states of deep relaxation, focus, greater self-control and self-regulation.
The brain hears and resonates with the healthy patterns and returns itself to its most natural and high-functioning state of balance and harmony.
Every area of a balanced brain is working together in an integrated fashion, free of internal conflict between its regions.  Each area is active, and functioning as it needs to, and in support of the activity of the other areas of the brain.
Brainwave Optimization™ helps the brain to function better, and it delivers faster, more effective, and less expensive results than the older technologies of biofeedback and neurofeedback.
Some of the obstacles which prevent us from having a more balanced life include:
Addictions – all types
Anger
Anxiety
Brain Injury / Mild & Traumatic / Concussions
Chronic Fatigue
Chronic Pain
Compulsive Disorders
Decreased Energy
Depression
Eating Disorders
Hyperactivity
Hypertension
Impaired Memory
Inability to Focus
Learning Difficulties
Obsessive Thinking
Panic Attacks
Sleep Disturbances
Stress
Weight Management
TRANSFORMING DIS-EASE INTO HEALTH
Many of the physical and emotional challenges we face in life can be helped or eliminated when we restore the brain to its most natural and highest-functioning state of balance and harmony. Brainwave Optimization™ is a proven safe and effective way to help the brain to re-balance itself, and all without the use of medications.                  
Lifelong Benefits of Brainwave Optimization
Recognizing the benefits of Brainwave Optimization may take a few weeks, but the results can last a lifetime.  Over 70,000 clients have experienced benefits like these:
Inner peace
Newfound confidence
Improved focus and concentration
Positive outlook
Feeling of empowerment
Desire to take on new challenges
Increased motivation
Greater self-control and discipline
Ability to cope with setbacks
Performance breakthroughs
True happiness
Get Back to Loving Life
If you're tired of feeling alone and hopeless, or you're just not performing at the highest level you can, take action now. Don't waste another day mourning the past or dreading the future.
The potential and possibilities of a balanced brain are limitless.  It's time to get back to living life to the fullest.  This revolutionary new process is empowering people to embrace their strengths and celebrate their lives like never before and can help you to restore your personal well-being in a matter of weeks!
Become part of the balanced brain movement and change your life for the better today!