RAPID AND HIGHLY EFFECTIVE NEW TREATMENT FOR DEPRESSION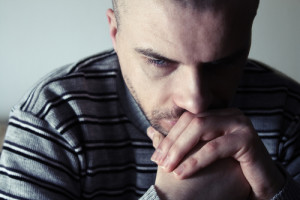 Sadness, unhappiness, loss, anger, and frustration are normal emotions for everyone on occasion but when they persist and interfere with daily life for weeks, months and even years, we call it depression.
In the USA, the incidence of depression has risen every year since the early 20th century and currently affects more than 21 million American children and adults annually. It is the leading cause of disability in the United States for individuals ages 15 to 44.
Only 50% of the people who meet the criteria for diagnosis seek treatment for depression and they remain in a dark world of suffering.
While the biochemical cause of depression remains unknown, the symptoms are well known to many people and include:
Agitation, restlessness, and irritability
Becoming withdrawn or isolated
Difficulty concentrating
Dramatic change in appetite, often with weight gain or loss
Fatigue and lack of energy
Feelings of hopelessness and helplessness
Feelings of worthlessness, self-hate, and guilt
Loss of interest or pleasure in activities that were once enjoyed
Thoughts of death or suicide
Trouble sleeping or too much sleeping

However, in 1994 Dr. Ehrensing and his colleagues discovered  that a series of five subcutaneous injections of a tripeptide (3 amino acids linked together) found in the hypothalamus of the brain produced a "rapid and striking improvement" in 8 out of 9 "significantly depressed" patients.
While the molecule is small, its name is not, as it is curiously called "melanocyte stimulating hormone release inhibiting factor", or "MIF-1" for short. Another chemical name for the tripeptide is "prolyl-leucyl-glycinamide" or "PLG".
Mysteriously, MIF-1 is named for its relationship to melanocyte stimulation. Melanocytes are cells best known for producing a pigment, called melanin, in the bottom layer of your skin. Melanin is responsible for skin color. However, melanocytes are also found in the eye, inner ear, meninges (fibrous covering over the brain), bones and heart.
Basically, our understanding of MIF-1 reflects our embryonic understanding of the unfathomably complex wonder of the mind and body.
However, it makes more sense when you consider that the small peptide is produced in the hypothalamus which is the emotional center of the brain.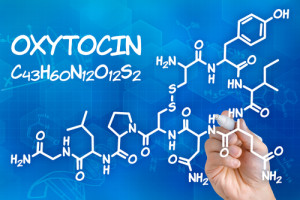 Depression is a lack of healthy emotional expression seemingly stuck in a narrow range of dysfunction. Also this hypothalamic peptide is identical to the C-terminal portion of the well known "love hormone" oxytocin.
Oxytocin is hormone made in the pituitary gland that is well known to stimulate uterine contractions during birth, enhancing milk production in the breast and emotionally bonding the mother to her child, whether she is a rodent or a human. However, more recent research on oxytocin has shown many other effects of this unique hormone.
Dr. Ruth Feldman, a psychology professor at Bar-Ilan University in Israel, has discovered that oxytocin is crucial in making us more romantic, trusting, sympathetic, supportive and expressive of our feelings. "The increase in oxytocin during the period of falling in love was the highest that we ever found," she says in her study published in Psychoneuroendocrinology. New lovers had twice the amount of oxytocin as pregnant women.
Also, importantly, oxytocin reduces the stress hormone cortisol, which is elevated in many diseases including depression.
Let us get back to the research of Dr. Ehrensing and his colleagues. As mentioned, improvement in patients receiving PLG in a series of five subcutaneous injections over five successive days was rapid and striking, with 8 of 9 patients in the double-blind crossover study showing substantial improvement in the first week compared to only 2 of 11 patients receiving placebo the first week.
Those who received PLG the second week and hadn't responded to placebo (9 patients) all showed substantial improvement at the end of the second week, the week they received PLG. At the end of the two weeks 17 patients out of 20 had markedly responded (2 of the 17 had responded to placebo).
How rapidly does PLG relieve depression?
The study showed a significant decrease in depression by the third day, 48 hours after the first injection. Further improvement occurred by day 6.
How long does the improvement last?
After receiving the series of five injections, 85% of the patients reported improvement lasting one month or more. Sixty percent of patients experienced improvement lasting six months or longer.
Slightly more than one-third of the patients (35%) reported improvement lasting a year or longer.
What are the side effects of the treatment?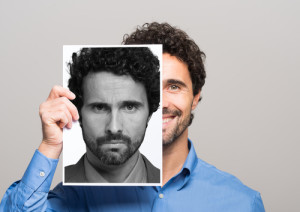 No side effects have been observed in over 150 patients at dosages administered either orally or subcutaneously. Oral doses as high as 2,400mg per day were tolerated well with no side effects. Very high doses of MIF have been infused intravenously in patients with Parkinson's disease. In one study 200mg/hour were administered intravenously for 4 hours (800mg total dose). In another study patients received 400 mg daily intravenously for 10-15 days. These studies reported no significant side effects.
It is important to note that PLG, like any medical treatment for depression, is not meant to be a final solution for this complex problem. Once a person feels better with more enthusiasm and energy for life, then they can continue the healing process using a variety of tools to enhance health in mind and body. Depression arises from dysfunctional beliefs and suppressed emotional pain triggered by the pressures of modern life. Like any disease, depression is a signal for healing, insight, and the growth of wisdom.