ACID ALKALINE BALANCE: BIOLOGICAL FOUNDATION FOR HEALTH
Your health depends on maintaining the right pH in the organs and fluids in your body. Almost every disease results from the long-term effects of too much acid. The body notifies you of this acidic condition through a variety of symptoms, including fatigue, headaches, allergies, colds and flues, soreness, weight gain, recu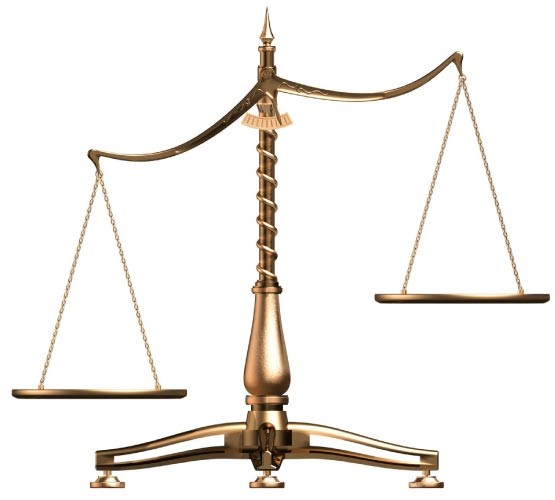 rrent infections, moodiness, depression and many more. In order to treat illness and to restore your health it is important to understand how to improve the pH balance of your body.
pH is a measure of "hydrogen potential". The concentration of hydrogen molecules in a solution is determined by the pH, which is measured on a scale of 0 to 14. When the solution is totally saturated with hydrogen ions, such as sulfuric acid, it measures 0 on the pH scale and is the most acidic. When a solution measures 14 on the pH scale there are no hydrogen ions and it is most alkaline. A pH of 7 is balanced, or neutral, and is neither acidic nor alkaline. In other words, above 7 is alkaline and below 7 is acidic.
The pH of the body is critically important for life. The pH is a controlling factor for thousands of enzymes which regulate energy production in every cell of your body, as well as the digestion and assimilation of nutrients. Your breathing, blood circulation, digestion, kidney function and hormone production all serve to balance your pH and thereby maintain your health.
The body cannot tolerate too much acid and the more acidic you become the sicker you become. Acidic conditions in the body are associated with chronic infections, weak adrenal glands, reduced hormone output, mineral deficiency, osteoporosis, blood and liver toxicity, heart disease, cancer and many other diseases.
Medical conditions associated with excess acidity in the body:
* Fatigue and lack of energy
* Lower body temperature
* Increased number of infections
* Anxiety, depression, loss of enthusiasm, nervousness, irritability, low stress tolerance
* Headaches, neck and back pain and tension
* Gum disease, mouth ulcers, throat irritation
* Excess stomach acid, gastritis
* Diarrhea, rectal burning, cramps and abdominal pains
* Runny nose, allergies, sinusitis, coughs and sore throats
* Acne, eczema, itching
* Thin nails, white spots on nails
* Leg cramps and spasms, aching all over
* Bone loss, osteoporosis
* Arthritis, sciatica and low back pain
* Low blood pressure, feeling cold frequently, rapid heartbeat,
* Tendonitis, bursitis,
* Insomnia
* Chronic diseases such as heart disease, cancer, diabetes, high blood pressure and many more
THE CAUSES OF EXCESS ACIDITY IN THE BODY
* The Standard American Diet (SAD) is rich in acid forming foods such as meat, poultry, fish, seafood, eggs, cheese, sweets, sodas, sweet drinks, coffee, breads, crackers, and more.
* Psychological stress: fear, worry, anger, frustration, and resentment, produces hormones in your body that make you more acidic.
* Sedentary lifestyle.
* Sleep deprivation and insomnia.
* Cigarette smoking and alcohol.
* Chemical toxins.
* Oxidative stress and chronic infections.
When you eat an alkaline diet, reduce your stress and take certain supplements, the pH of your tissues becomes more alkaline and the body begins the healing process: wastes are eliminated, immune cells become more active, nutrients are better assimilated, and tissue oxygen levels increase, all of which helps the healing process. Also pain usually decreases and often goes away when the body becomes more alkaline.
HOW TO CREATE ACID ALKALINE BALANCE IN YOUR MINDBODY
* Eat whole fresh and organic foods in a wide variety, especially green and colored vegetables, whole grains, beans and legumes
* Reduce or eliminate your intake of animal products
* Eliminate food allergies and consider gluten sensitivity
* Chew thoroughly
* Build up the alkalizing minerals in your body using proper nutritional supplementation and digestive support
* Identify and reduce the stress in your life, using the principles of mindbody healing.
* Exercise regularly and get plenty of sleep.
ACTION PLAN FOR ACID ALKALINE BALANCE
1. Monitor your pH on a daily basis.
2. Contact MindBody Medicine Center for pH Monitoring Guidelines and pH testing paper
3. Attend lecture – Acid Alkaline Balance: the Biological Foundation for Health
April 18th, 2017 – 7:00 to 8:30 pm
MindBody Medicine Center
Call 480.607.7999 to reserve a seat
Social Share