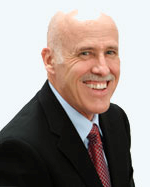 Ronald Peters, MD, MPH Integrative and Preventive Medicine
Ronald Peters, MD, MPH is trained in family medicine and has earned a Masters of Public Health in the prevention of disease. Dr. Ronald Peters has 30 years of experience in nutritional biochemistry and holistic health care.
He has studied with Master teachers, leading to a understanding of the formative power of the conscious and unconscious mind, which he summarized in his ground-breaking book, Edgework, Exploring the Psychology of Disease.
His approach to patient care is to restore the natural wisdom of the body and then assist patients in changing the lifestyle and mind-style factors that contribute to illness. Dr. Ronald Peters has had successful medical practices in California and Oregon.
Dr. Ronald Peters is an accomplished writer and lecturer and is highly effective in helping people learn from their health problems and restore their health both physically and psychologically.

CURRICULUM VITAE – RONALD L PETERS, MD, MPH
EDUCATION: He graduated from STANFORD UNIVERSITY in 1966 with Honors in Biology. He then entered the UCLA SCHOOL OF MEDICINE graduating in June of 1970. In 1977, he returned to UCLA, this time to the SCHOOL OF PUBLIC HEALTH, studying epidemiology and preventive medicine under a post-doctoral training grant from the National Cancer Institute. He received a MASTER OF PUBLIC HEALTH degree in 1978.
PROFESSIONAL EXPERIENCE: Following medical school he began a rotating INTERNSHIP at the US Public Health Service Hospital in Boston, finishing in 1971. In 1972 he served as a general medical officer on the Navajo Indian Reservation in Gallup, New Mexico. After some travel and independent research, he started a private practice in family medicine in Denver, Colorado, in 1974. In 1977, Dr. Peters returned to Los Angeles for studies in disease prevention at the UCLA School of Public Health. During this time he assisted Dean Lester Breslow in research for a book entitled, Control of Non-infectious Disease in Man. During the same year he affiliated with CALIFORNIA PRIMARY PHYSICIANS, a large multi-specialty medical group, as Director of the Emergency Department at Encino Hospital in Encino, California.
In 1979, he became the Director of Preventive Medicine, for California Primary Physicians. These activities included medical staffing for the Pritikin Longevity Center in Santa Monica.
Between 1980 and 1985, Dr. Peters was a staff physician in the Emergency Department of California Hospital in downtown Los Angeles. As a major inner city Trauma Center, he gained valuable experience in the management of all types of medical and surgical emergencies.
In 1980, he developed and directed INNERHEALTH PROGRAMS- a physician supervised health promotion program of aerobic fitness, optimal nutrition and stress management. The Innerhealth Program is highly acclaimed and successful in helping people reverse common health problems such as high blood pressure, adult onset diabetes, and coronary artery disease, as well as preventing the development of such problems.
Also in 1980, Dr. Peters entered into the private practice of family and preventive medicine in Santa Monica. His practice emphasized behavioral, nutritional and other lifestyle services.
In 1990, he moved to Ashland, Oregon, opening a medical practice with appropriate emphasis on nutritional, behavioral and preventive medicine. He offered health promotion seminars under the title of THE PHYSICIAN WITHIN.
In 1999, he moved to Scottsdale, Arizona and completed a book titled, EDGEWORK, Exploring the Psychology of Disease, Beyond Diet and Fitness, which was published in 2003. Edgework reviews mindbody research, points to the power of emotions and beliefs on the body and redefines the humans stress response into an ally by marking inner boundaries for personal growth.
In 2002, he became Medical Director of New Hope Medical Center, an alternative cancer treatment center. New Hope provided a range of cancer therapies and helped people to reverse the conditions that permitted the cancer to grow in the first place, an important issue for all cancer patients especially for those in remission.
Since 2004, he has been in private practice in Scottsdale and continues to offer a variety of seminars on stress management, mindbody medicine, health promotion and cancer prevention.
SPECIALTY BOARD: Diplomat, American Board of Family Practice 1976-1983, with re-certification for 1983-1990.
MEDICAL LICENSURE: Arizona Board of Medical Examiners Arizona Homeopathic Medical Board